Meaningful Holiday Gifts That Give Back
By Nancy Gudekunst
In preparing for the Holiday Season, it is important to consider your recipient when selecting gifts. When asked, many people state that they have everything they need, and their holiday wish is world peace. You may still want to gift your customers, employees, and associates with something to remind them of your appreciation. MARCO Ideas Unlimited helps clients with creative, useful gifts you can be proud to associate with your brand. But more importantly, we think about what gifts will be meaningful to those you wish to impress. This blog offers gift ideas that give back, help others, and provide joy!
LuminnAID Solar Light / Charger
This solar-powered light folds flat for easy storage and shipping. Plus, it features a charging port to power your phone! Perfect for camping, power outages, and catastrophe preparedness! A thoughtful gift that will help you stand out for as little as $49.99 each. As an added bonus, you can easily sponsor a family in need by sending a solar lantern/charger to one of LuminAID's non-profit partners for $25 additional. Your gift recipient will be notified of your generous gift on their behalf.
Perka 5-Piece Stainless Steel Straw Set
Perka 5-Piece Stainless Steel Straw Set
Here is a practical gift that will help save marine wildlife by keeping plastic straws out of the ocean. Plus, your purchase benefits the Shelter To Soldier program that matches combat veterans with trained rescue dogs to help both recover and move forward.
Basecamp Products
Basecamp Global Trotter Backpack
Another benefit for veterans, the Basecamp line donates a portion of profits to the Wounded Warrior Project which honors and empowers wounded warriors. High-quality stainless insulated drinkware with full-color or laser engraving; camping gear of all types, multi-tools, and luggage in a variety of price points. Your recipient will receive information about this donation with their gift.
1% for the Planet
Eco Color Bound JournalBook® Bundle Set
Hipster Recycled rPET Fanny Pack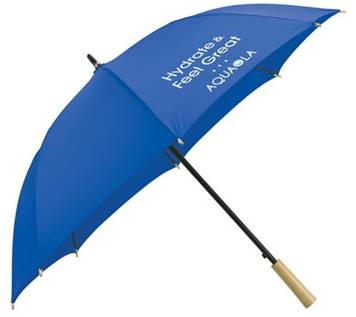 Recycled PET Auto Open Fashion Umbrella
Bamboo Fiber Lunch Box with Utensil Pocket
The gifts above feature eco-friendly properties and each purchase provide 1% of the profits to 1% For The Planet, which is an organization that enables businesses to directly support environmental nonprofits through financial contributions. By making a sustainable choice with one of these items, your contribution will help support the planet and give your brand a positive view.
Water for All
MiiR® Bottle - 27 Oz. - White Powder
MiiR® Wine Bottle & Tumbler Gift Set - White Powder
Corkcicle® Whiskey Wedge - Clear
MiiR and Corkcicle brand products both help developing communities with clean water projects. MiiR gives 3% of revenue to trackable Social Impact giving projects. With your purchase, you will receive a code that allows you to experience the story behind your purchase. Every Corkcicle purchase helps bring clean water to people in need through Corkcicle's partnership with charity: Water.
Friendly Food
A sweet gift of cookies or jam helps provide job development and social programs to adults with developmental disabilities.
These types of gifts do more than say thank you, they help the world be a better place! Ask your sales specialist for "give-back" ideas in your budget range. MARCO Ideas Unlimited wants to do our part to help communities and the planet, through your purchases, to bring Peace on Earth.
Since the mid-90's, Nancy Gudekunst, MAS, has been the 2nd generation owner of MARCO Ideas Unlimited, an Oregon family business founded in 1959. Nancy's years of experience help cut through the clutter of swag options with creative ideas that achieve goals. Certified as a WBE and DBE.
---